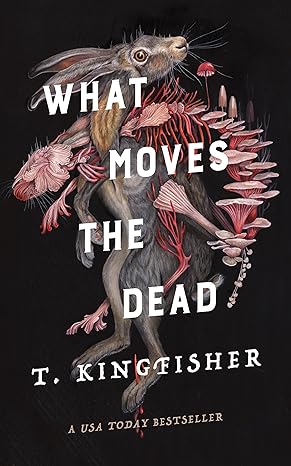 Currently Reading: What Moves the Dead
From Amazon: "When Alex Easton, a retired soldier, receives word that their childhood friend Madeline Usher is dying, they race to the ancestral home of the Ushers in the remote countryside of Ruritania.
What they find there is a nightmare of fungal growths and possessed wildlife, surrounding a dark, pulsing lake. Madeline sleepwalks and speaks in strange voices at night, and her brother Roderick is consumed with a mysterious malady of the nerves.
Aided by a redoubtable British mycologist and a baffled American doctor, Alex must unravel the secret of the House of Usher before it consumes them all."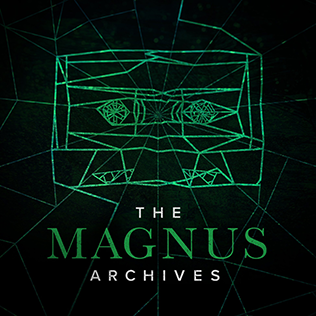 Currently Listening To: The Magnus Archives
From the site: "The Magnus Archives is a weekly horror fiction anthology podcast examining what lurks in the archives of the Magnus Institute, an organisation dedicated to researching the esoteric and the weird. Join new head archivist Jonathan Sims as he attempts to bring a seemingly neglected collection of supernatural statements up to date, converting them to audio and supplementing them with follow-up work from his small but dedicated team.
Individually, they are unsettling. Together they begin to form a picture that is truly horrifying because as they look into the depths of the archives, something starts to look back…"